Calcium deglazer – Rapid Optimat 8822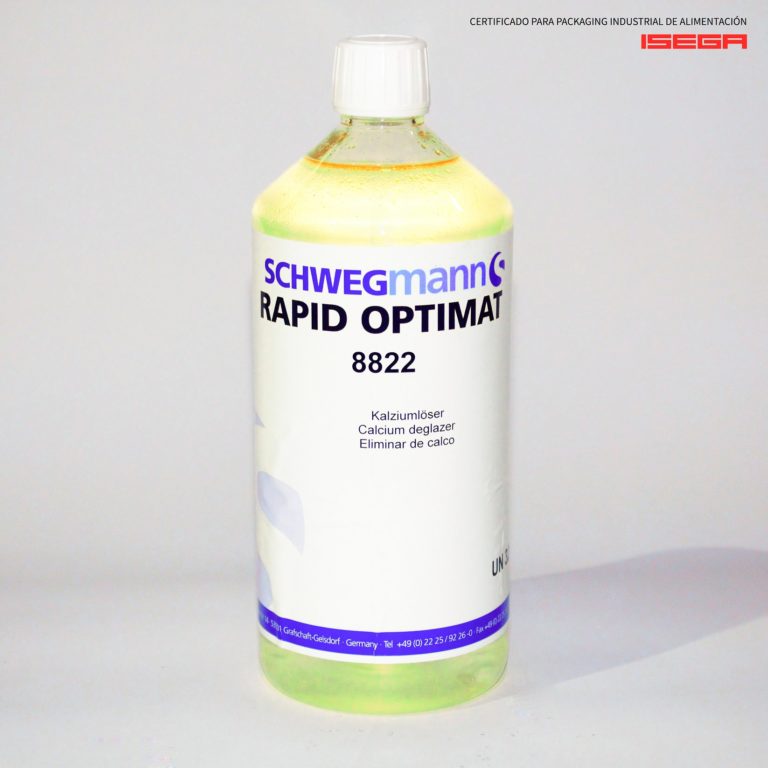 Rapid Optimat 8822 is a biological solvent of calcium in water, based on the removal of salt and calcium deposited on the dampening and inking rollers. The descaler has a renewing effect on the ink and water film.
Properties:
– The cleaning action is effected by a better wetted surface.
– Free of chlorinated hydrocarbons/chlorofluorocarbons and aromatic components.
– Not subject to classification.
– Acceptable for environment and user.
– Protects against corrosion.
Application:
Dilute Rapid Optimat 8822 with water at mixing ratios 1:5 to 1:10. The roller should spin free approximately five minutes after application. Afterwards, the roller should be rinsed with water and washing solution. If deposits are extremely heavy Rapid Optimat 8822 can be used undiluted in concentrate.
*Product for industrial use. It is recommended to download product data sheet and safety data sheet.
**Product picture may differ depending on the selection of attributes or due to packaging update.