Cleaner and rejuvenator for damping rollers – Schwego® Damp 8174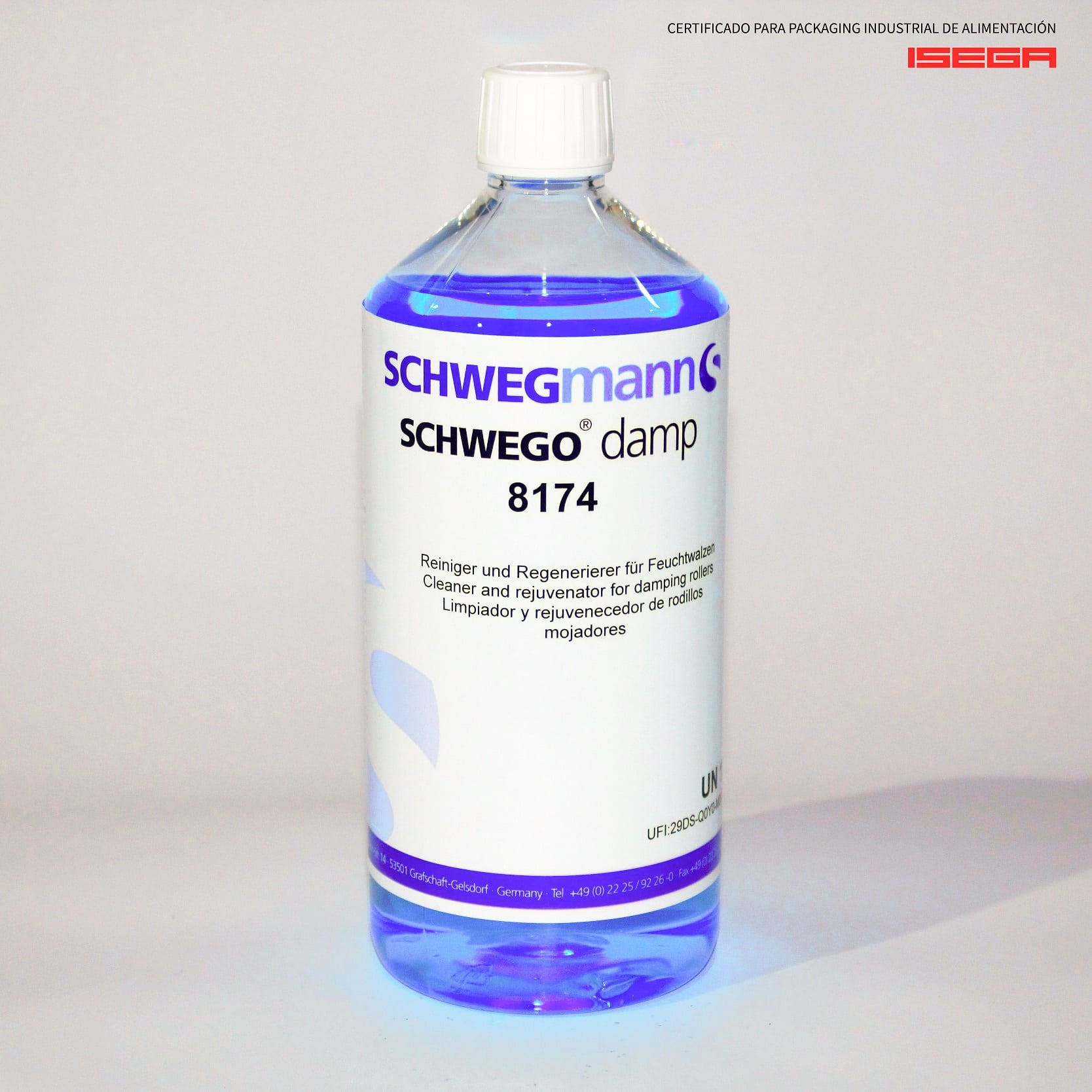 SCHWEGO damp 8174 are quick-drying cleaning and degreasing agent for all damping rollers in continuous-feed damping systems.
It will remove oily deposits such as ink and washing solution residues and will regenerate the hydrophilic surface of the damping rollers.
Due to the fast, residue-free drying process no residues will get into the fountain water if the product is used properly.
Properties:
Deep cleaning.
Rubber rubbers and rollers regain their grip and smoothness.
Extends the life of blanckets and rollers.
No change in hardness or swelling.
Increases ink and water acceptance.
No greasy residue.
Schwego® Damp 8174 does not contain chlorinated or aromatic hydrocarbons.
ISEGA Certification
Directions for use:
1. Cleaning of blancket and dampeners: apply Schwego® Damp 8174 with a cloth or sponge once or twice a day.
2. Cleaning of ink rollers: after cleaning the rollers, apply Schwego® Damp 8174.
Tip:
-SCHWEGO damp 8174 can generally be used on all materials in case of heavy soiling by printing ink.
-Subject to appropriate storage, the described properties of SCHWEGO damp 8174 remain stable for at least 24 months.
Packaging:  1 L bottle · 200 L drum
*Product for industrial use. It is recommended to download product data sheet and safety data sheet.
**Product photo may differ depending on the selection of attributes or due to packaging update.