Regenerator for Blancket and Batteries – Schwego® Damp 8174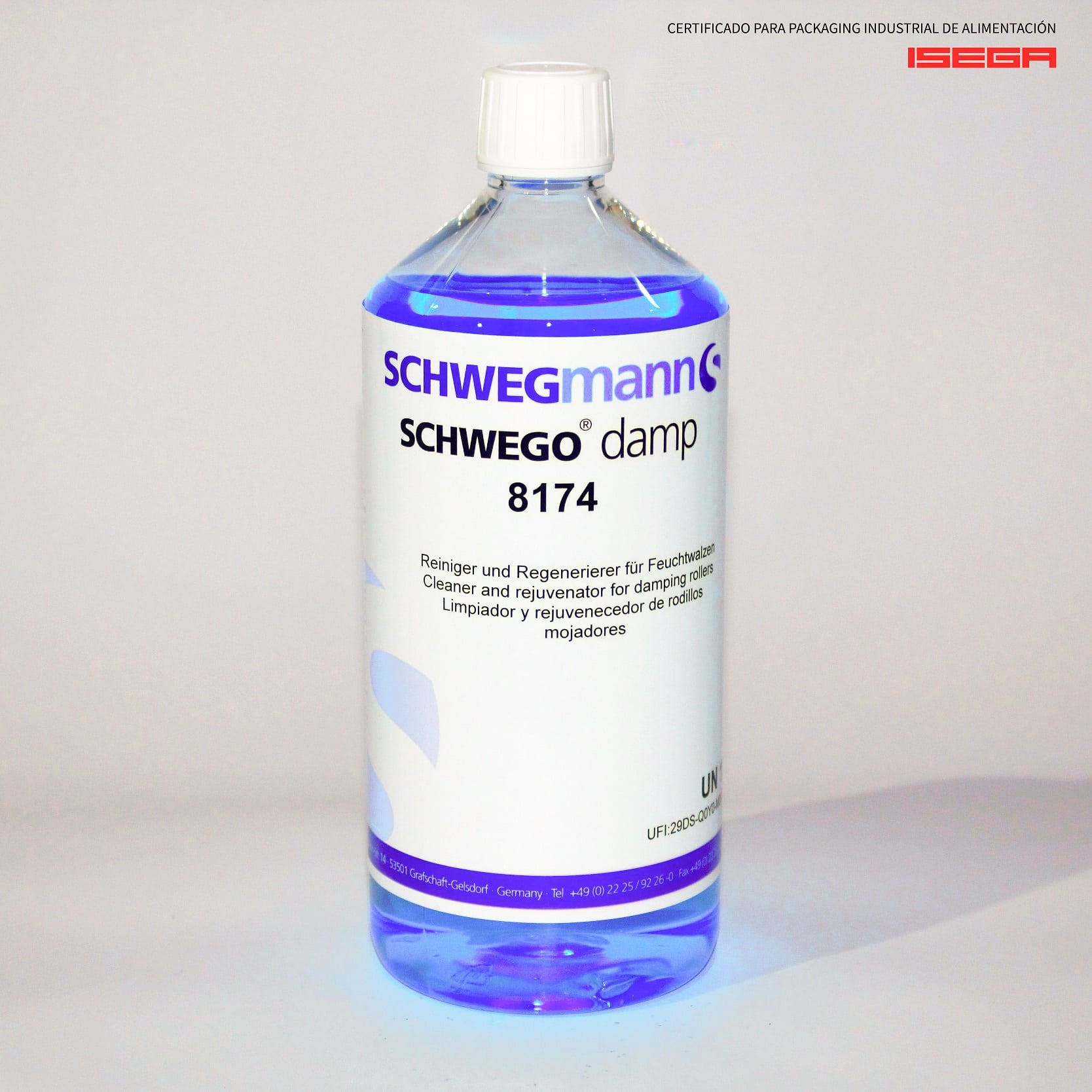 Properties
– Deep cleaning.
– Blanckets and rubber rollers regain their grip and smoothness.
– Extends the life of blanckets and rollers.
– No change in hardness or swelling.
– Increases ink and water acceptance.
– No greasy residue.
– Schwego® Damp 8174 does not contain chlorinated or aromatic hydrocarbons.
Directions for use
1. Cleaning of blancket and dampeners: apply Schwego® Damp 8174 with a cloth or sponge once or twice a day.
2. Cleaning of ink rollers: after cleaning the rollers, apply Schwego® Damp 8174.
*Product for industrial use. It is recommended to download product data sheet and safety data sheet.
**Product photo may differ depending on the selection of attributes or due to packaging update.