Fountain concentrate – Prisco Questar CTP 300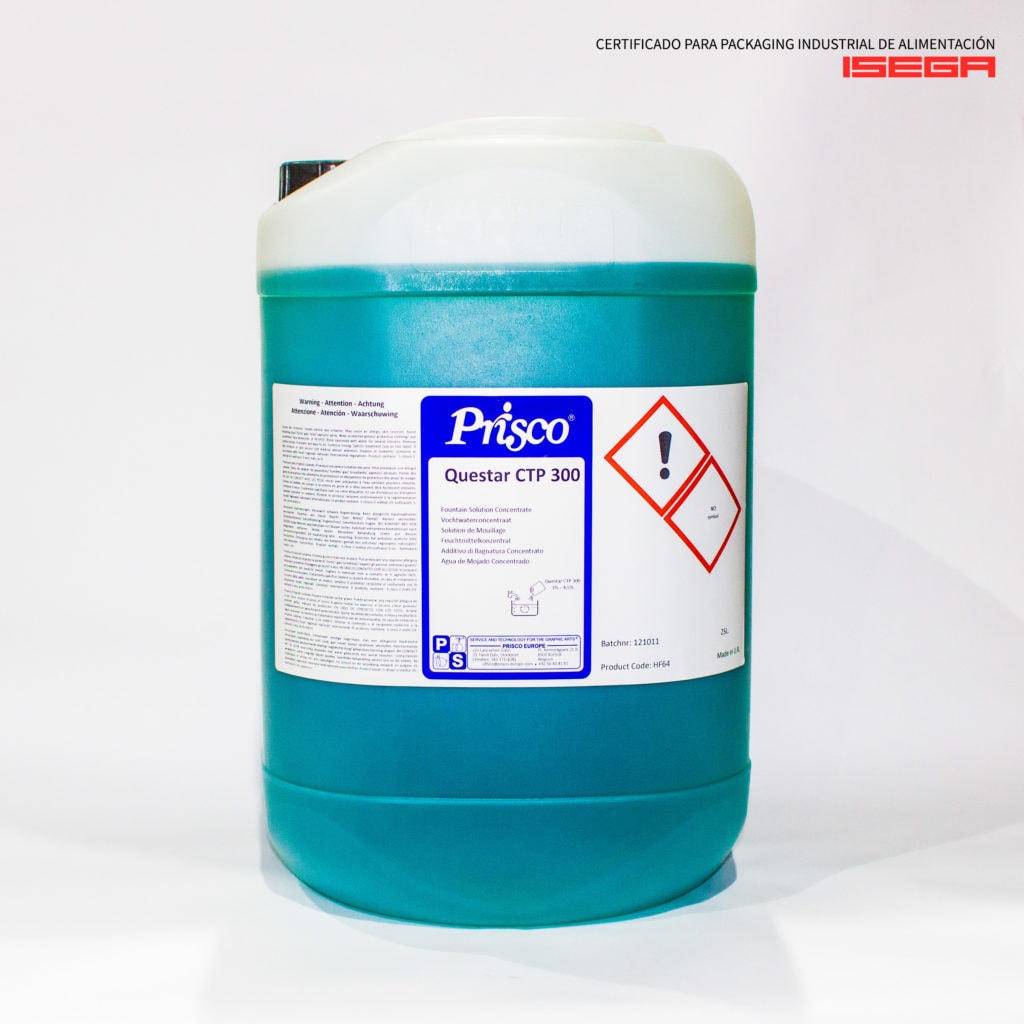 Questar CTP 300 is a one-step fountain concentrate designed for alcohol-free use on sheetfed presses with continuous dampening systems. It is designed for use with low to medium alkalinity water and conventional or energy curable type inks. This product is especially recommended for use with H-UV and LED inks.
H2O Alkalinity : low – medium
Mix oz/gal(%) : 4- 6 (3-5%)
pH : 4.4 – 4.9
Alk/Sub oz/gal(%) : N/A
One-step, conventional & energy-curable, ISEGA certified
*Product for industrial use. It is recommended to download product data sheet and safety data sheet.
**Product photo may differ depending on the selection of attributes or due to packaging update.