Cleaner for EPDM rollers and blankets – Prisco UV NC PEL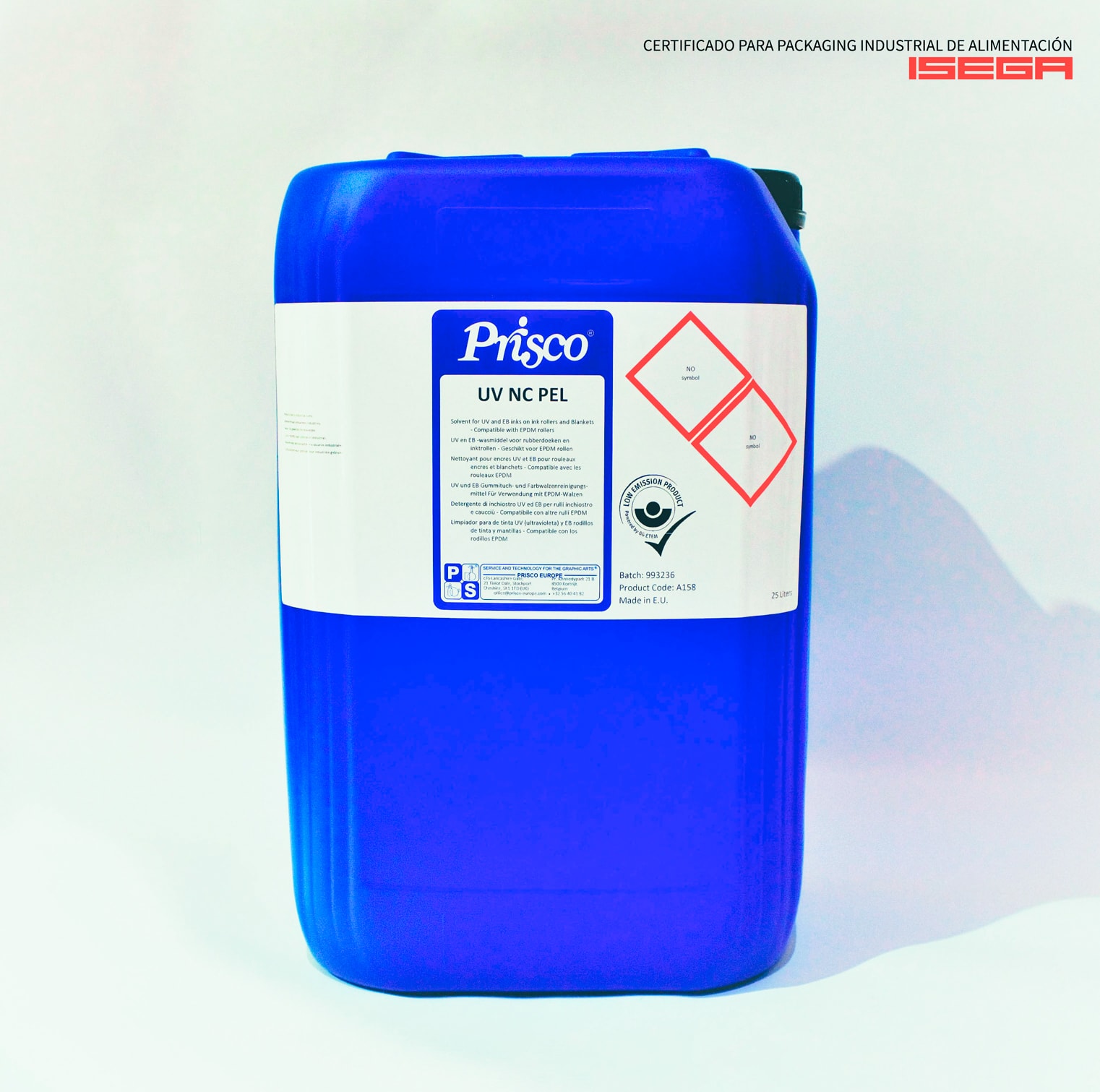 Prisco UV NC PEL UV Blanket and Roller Wash is an excellent water miscible cleaner for EPDM rollers and rubbers. The product has received FOGRA certification that meets the test criteria specified by major press manufacturers. There are no HAPS or SARA III ingredients and the product is not photoreactive.
Application : Sheetfed
Ink type : Energy-curable
Water Miscible : Yes
Vapor Pressure (mmHg) : 0.4
VOC lb/gal (kg/l) : 7.79 (.93)
Flash Point (°F/°C) : 167/75
Environmental Notes : HAPS, SARA 313, NONPHOTOREACTIVE
FOGRA Certified
ISEGA Certified
*Product for industrial use. It is recommended to download Product Data Sheet and Material Safety Data Sheet.
**Product photo may differ depending on attribute selection or due to packaging or packaging update.