Concentrated Cleaner – Flash Power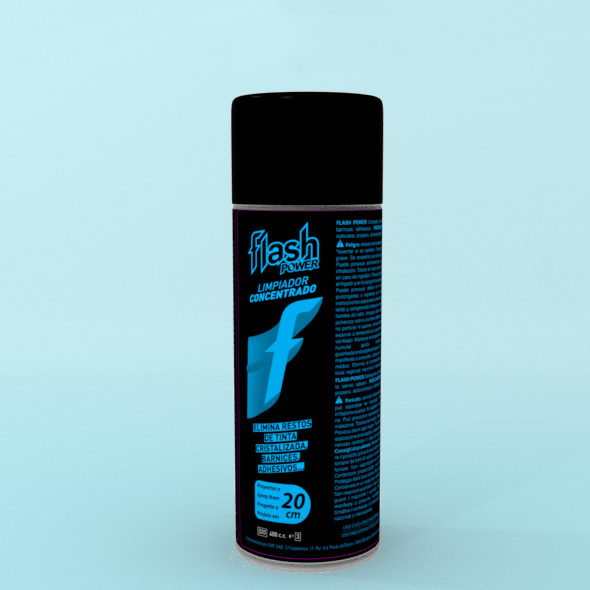 FLASH POWER is an excellent cleaner with a formulation specially designed for specific applications on graphic arts machinery, composed of stoichiometric amalgams, solvent base and thickeners to allow a permanent contact with the product to be removed, even in vertical applications (preventing the product from sagging or dripping).
Removes inks, acrylic varnishes, hotmelt glues, cold glues and Pur. It acts by refraction, with little quantity it covers a wide surface obtaining a high performance.
It is presented in aerosol for greater convenience of application and to avoid evaporation of the product.
*Product for industrial use. It is recommended to download data sheet and safety data sheet of the product.
**The product picture may differ depending on the selection of the attributes or by updating the container or packaging.